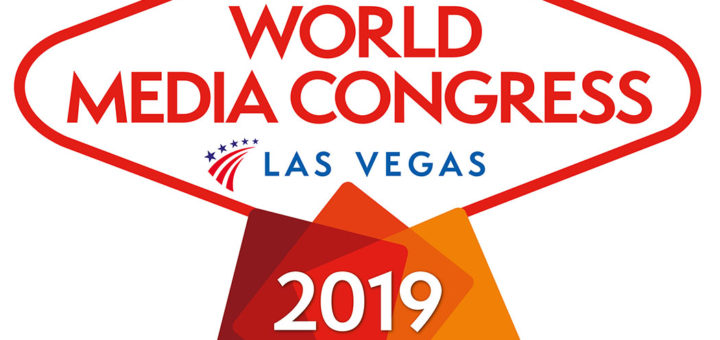 Keep pace with change
There is so much change around us, it is sometimes hard to stand back, listen and take stock of where you are.
Running from 1 pm on 12 November to 1 pm on 14 November, the 42nd FIPP World Media Congress in Las Vegas is an opportunity to invest in doing just that.
With more than 70 speakers addressing a range critical themes, offering honest and hard-hitting viewpoints from within and outside our industry, nowhere will you have the opportunity for concentrated benchmarking and learning than at the FIPP World Media Congress.
Below are nine of the themes that will be addressed at the Congress, including some of the speakers you will see present (you can see full agenda here), including from speakers outside our direct sphere such as the from the movies, cannabis industry in Canada and the US, and gaming.
Time is now running out to book your place, so to make sure you do not forego the opportunity this year for magazine media folk, book your place today.
Business models:
Bonnie Kintzer, CEO, Trusted Media Brands
James Tye, Group CEO, Dennis
Mike Federle, CEO, Forbes Media
Tyler Brûlé, Editor in Chief, Monocle
Revenue models:
Jonathan Wright, Global Managing Director, Dow Jones
Eric Gillen, Chief Business Officer, Condé Nast Lifestyle Division
John Wilpers, Senior Director USA, Innovation Media Consulting
Journalism and content:
Kate Lewis, Chief Content Officer, Hearst Magazines
Beth Tomkiw, Chief Content Officer, Trusted Media brands
Kerin O'Connor, CEO, The Week, Dennis
Brand as business:
David Israel, Chief Operating Officer and Chief Financial Officer, Playboy, USA
Christin Keil, Licensing Manager, Axel Springer
Julia Raphaely, Associated Media Publishing
Data, privacy and trust:
Brigitte Gwyn, EVP Government Affairs, MPA
Tom Bureau, CEO, Immediate Media Co
Ting Cai, Partner Director of Product and Technology, Microsoft
Politics:
Brexit, art and the TIME cover: Chris Spencer, a.k.a. Cold War Steve
Jason Kint, President and CEO, Digital Content Next
Who wins in 2020? Matt Kaminski, Editor in Chief
International business:
Yulia Boyle, SVP: Global Media and Experiences, National Geographic Partners
Tom Rowland, VP International and Business Affairs, Meredith
Deb Gallagher, Head of Planning, Digital and Marketing, MIT Sloan Management Review
M&A, investing and the changing media landscape:
Robin Warner, Managing Director, Oaklins, DeSilva + Phillip
David S. Johnson, SVP Corporate Development, Meredith Corporation
Caroline von der Groeben, SVP, Partnerships and Business Development, Axel Springer
Lessons from elsewhere:
When regulatory frameworks change – innovation and cannabis: Josh Campbell, President, dosist
Celebs and sport stars as media: Leonard Brody, Co-founder and Chairman, Creative Labs
Diversity in content: Angela Henshall, Senior Producer – 50:50 Project, BBC
Lessons from the movies: Chantal Rickards, CEO, BAFTA LA
5G and the media: Keyvan Peymani, Managing Director, Salem Partners
Gaming industry and audience engagement: Jull Wilson, SVP Game Development, and Matt Edelman, Senior Director of Product at Verizon Media
We hope to see you at the 42rd FIPP World Congress in Las Vegas.
Time is nearly out -> Book now